They call it The Land of Enchantment for a reason.
Prepare to be enchanted.
Writeaway in New Mexico
with Mimi Herman and John Yewell
Abiquiu, New Mexico
Stay tuned for 2020 dates!

$2,000 for private room, $1500 each for friends or couples sharing a room.
Includes writing consultations and daily writing workshops, cooking class and excursions, and all meals, wine and after-dinner drinks.
Interested in early notification about 2020 Writeaway in New Mexico? Let us know below!
Join us for our first Writeaway in New Mexico! Our home will be a glorious, modern adobe on the banks of the Chama River in Abiquiu, an ancient town founded by former Indian slaves of the Spanish conquistadors, and a jumping off point on the Santa Fe Trail to California.

Abiquiu is only 15 miles from Ghost Ranch, the spiritual home of Georgia O'Keeffe and Alfred Stieglitz. In your free time, tour the ranch or hike its many trails. Across the river, in Abiquiu is the house where O'Keeffe spent the last 40 years of her long life. Tours are available.

And just a few miles down the road is the stunning Plaza Blanca, with its haunting white columns and hoodoos that evoke not just an old West, but an ancient one.

BREAKFAST – Enjoy a leisurely breakfast from a variety of options, such as eggs to order, cereals, breads, fruit or yogurt in the dining room, covered patio, or in a chair in the garden in the fresh New Mexico air.


WRITING CLASSES – Expect a full week of stimulating workshops. Mornings are generally workshop time, followed by optional individual conferences. Our approach combines collegiality and rigor. You will be challenged, but you will also be supported and helped by other smart, creative people who value your success as a writer as much as they value their own. We build a community invested in helping you become the best writer you can be.

LUNCH – Enjoy buffet style lunch on site, pack a picnic and wander down to the banks of the Chama River, or sit in the garden and bliss out. You'll be doing a lot of that here.


COOKING CLASS – Spend an afternoon in an extraordinary cook's kitchen learning to create such delicacies as chilled peach champagne soup, gnocchi gratin with gorgonzola dolce, pear and candied walnut salad and chocolate pots de creme.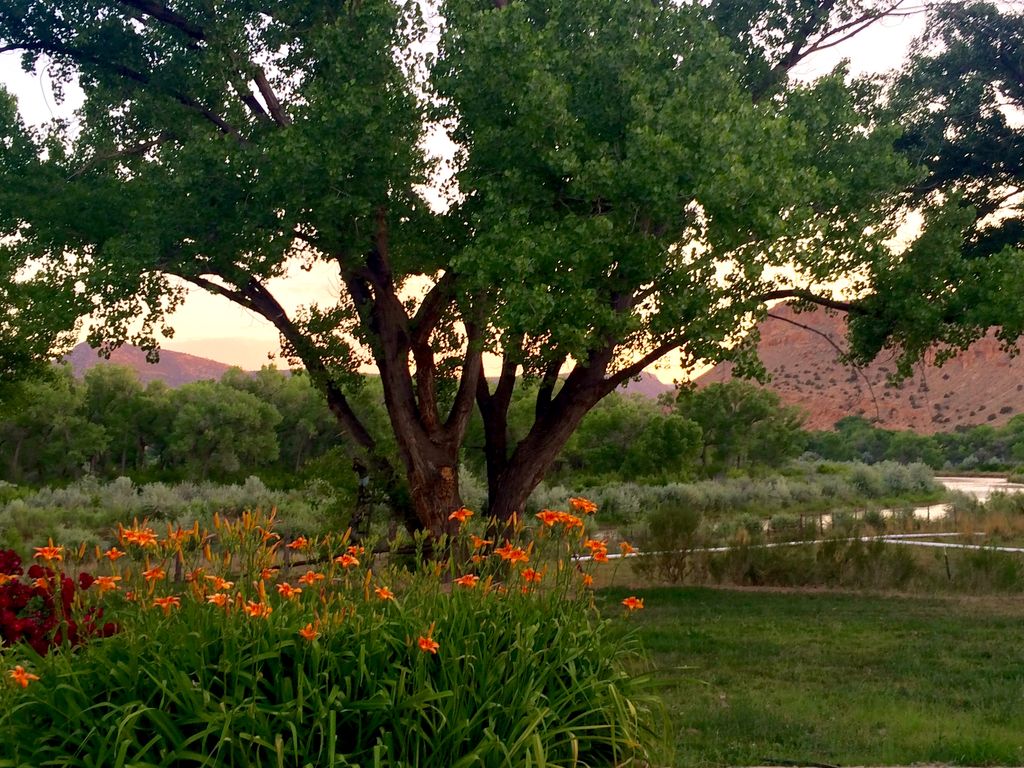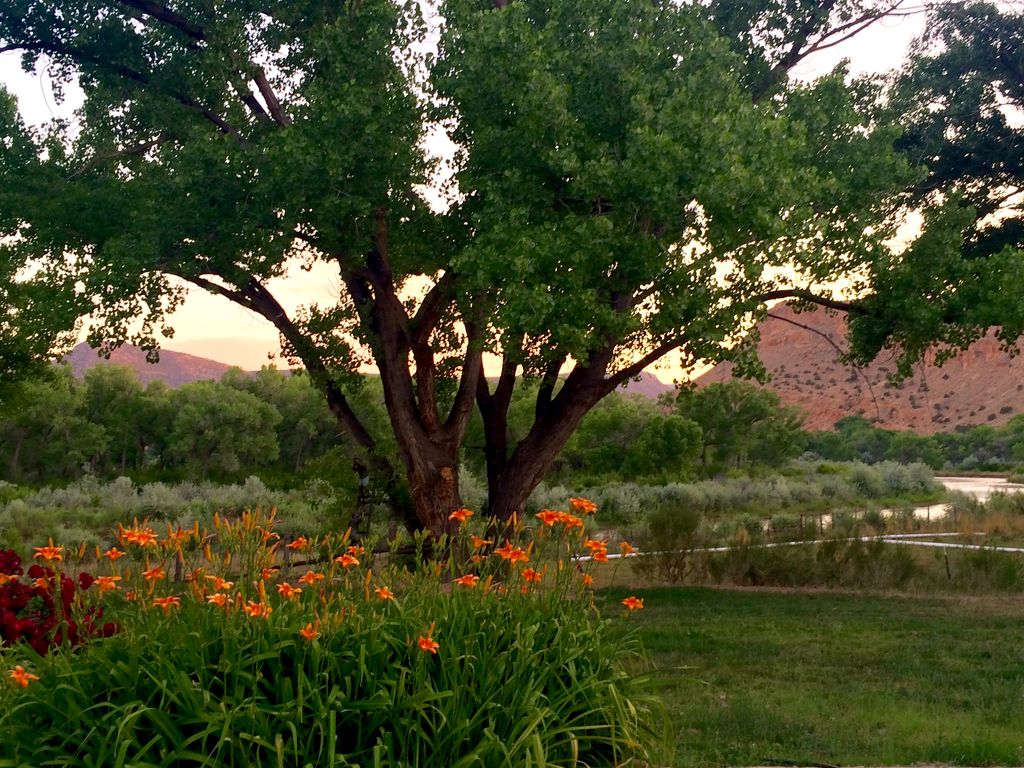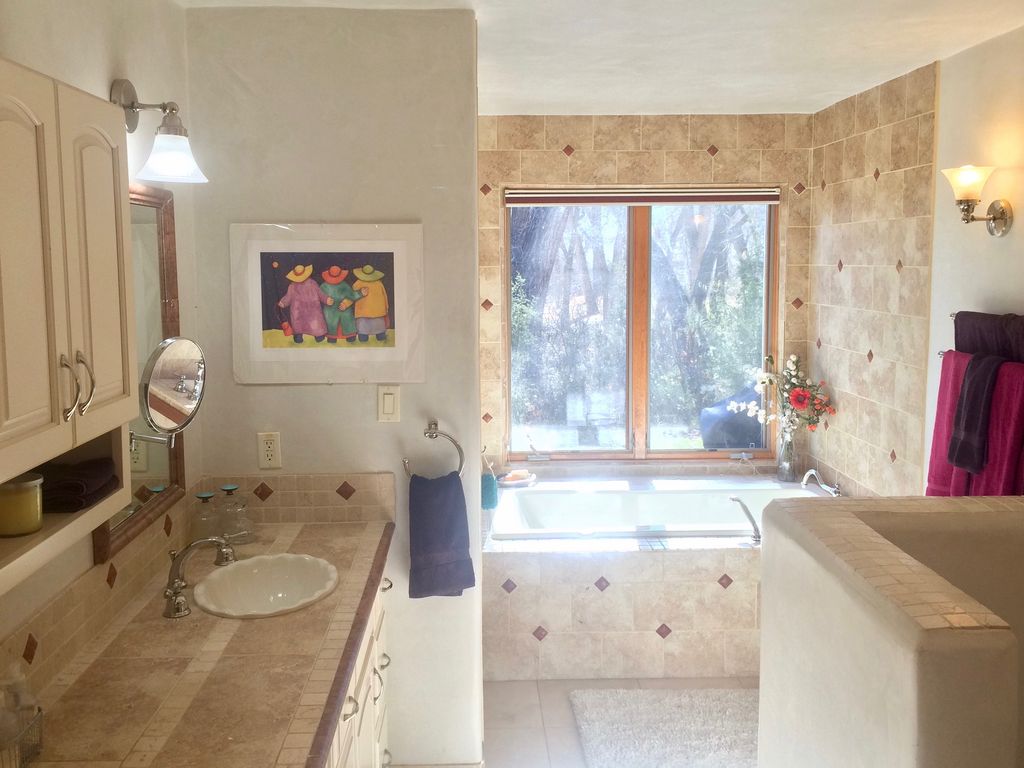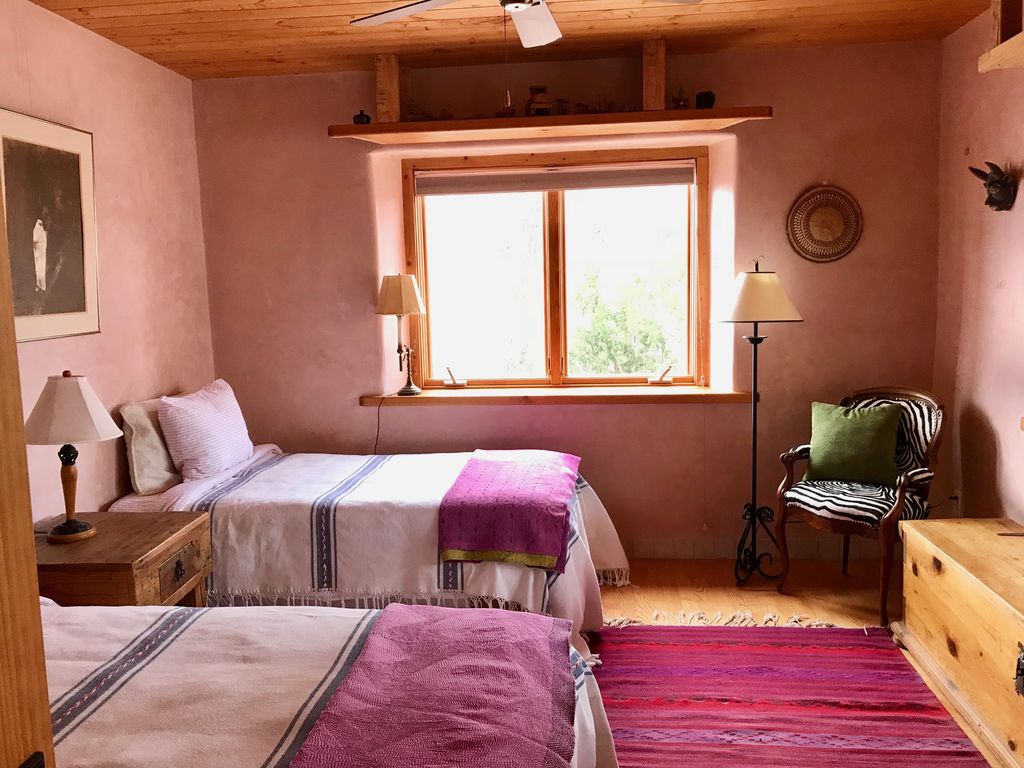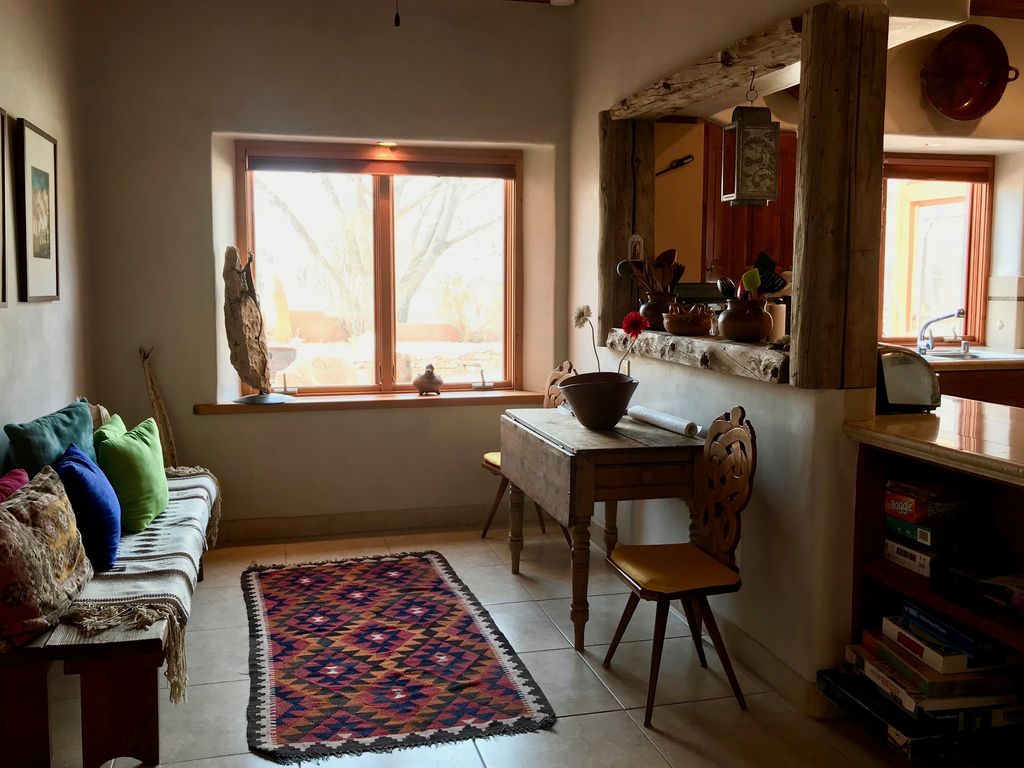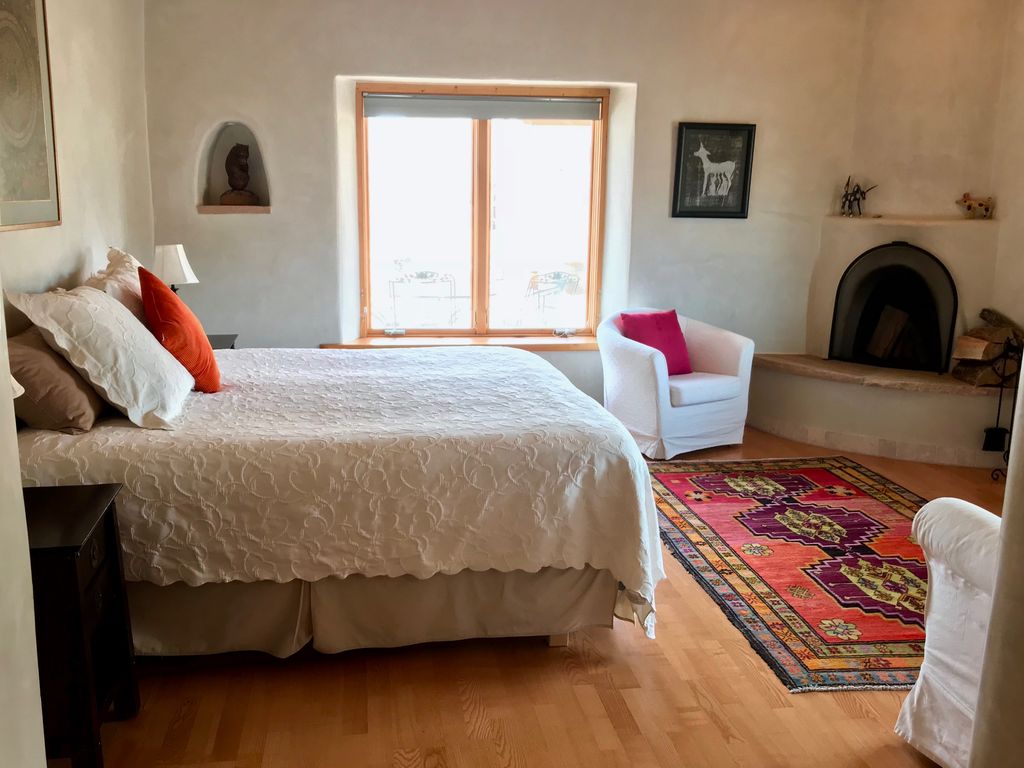 AFTERNOONS & EXCURSIONS – This is your time – to write, take a walk in the gardens or dappled woods, to wander down to the river, or go on one of many local excursions—to Ghost Ranch, Plaza Blanca, or the Georgia O'Keeffe house. The more adventurous will consider a trip to Santa Fe or Taos. Even a trip to Bode's, the quixotic general store in Abiquiu, will not disappoint.

EVENINGS – Sit in the garden under the stars, enjoy a Chimayo cocktail in the living room in the company of other writers or retreat to your room to immerse yourself in your writing.

BEDROOMS – Bedrooms are available for one to three people, with comfortable beds and traditional New Mexico furnishings.

The Writeaway in New Mexico is located on a 22-acre ranch at a bend in the Chama River in Abiquiu, New Mexico. The ranch is approximately 50 miles north of Santa Fe, 65 miles west of Taos, about 115 miles from the Albuquerque airport.
Nearby, you'll find Ghost Ranch, where horseback riding and hiking are available. Also available are tours of Georgia O'Keeffe's home in Abiquiu, and visits to Plaza Bianco, a stunning white natural stone formation.
SOMETIMES YOU NEED TO TRAVEL TO FIND YOURSELF