How do you become the writer you've always wanted to be?
It takes a villa.
Writing Workshop in Tuscany
with Mimi Herman and John Yewell
October 5 - 12, 2019
Villa Cini & Villa Casanova, Chianti, Italy
Only two rooms left!
$2,450 for private room, $2100 each for friends or couple sharing a room.
Includes writing consultations and daily writing workshops, cooking class and excursions, and all meals, wine and after-dinner drinks.
Rediscover the writer in yourself as you listen to the lyrical lilt of Italian, taste pasta prepared by a traditional Tuscan chef, and explore the ancient towns of Italy.
During this weeklong writing retreat in Italy, you'll immerse yourself in writing, cooking and adventure in a 17th century villa in the heart of Tuscany.
BREAKFAST - Wake each morning to rich Italian coffee, fruit, juice, yogurt, and fresh bread delivered by our baker.
WRITING CLASSES - With Mimi and John as your guides, you'll find the stories you've been longing to tell, the poems you've always wanted to write or the memoir you've always wanted to compose. They'll help you make your writing as compelling on the page as it is in your imagination. Conferences with John and Mimi will help you shape your writing project and improve your writing technique.
LUNCH - Enjoy a classic Italian midday meal al fresco or in our dining room.
COOKING & WRITING, TOGETHER - A week in Tuscany wouldn't be complete without a cooking class. In this hands-on experience in imagery, you'll use all five senses to cook, taste and write as you explore the culinary heritage of Italy.
AFTERNOONS - Spend your free time writing, conferencing with John and Mimi, chatting with friends new and old, wandering by the waterfall or just relaxing by the swimming pool.
EXCURSIONS - Discover the wines of the region, visit an historic Tuscan town, take a jaunt into Florence or Siena.
DINNER - From antipasto to dolce, we provide you with an extraordinary changing array of caprese, fresh pasta dishes, risotto, salads and local vegetables, followed by desserts, and accompanied by Italian wines. Push back your chair after dinner and enjoy relaxing conversation with your fellow writers over limoncello or Vin Santo.
EVENINGS - Drink a glass of Tuscan wine with friends, take a walk through the hills, enjoy a quiet talk by the pool under the stars, or spend hours scribbling - the choice is yours.
BEDROOMS - Bed sizes range from twin to double. Some bedrooms offer three beds, if you'd like to invite more than one friend to join you in Italy.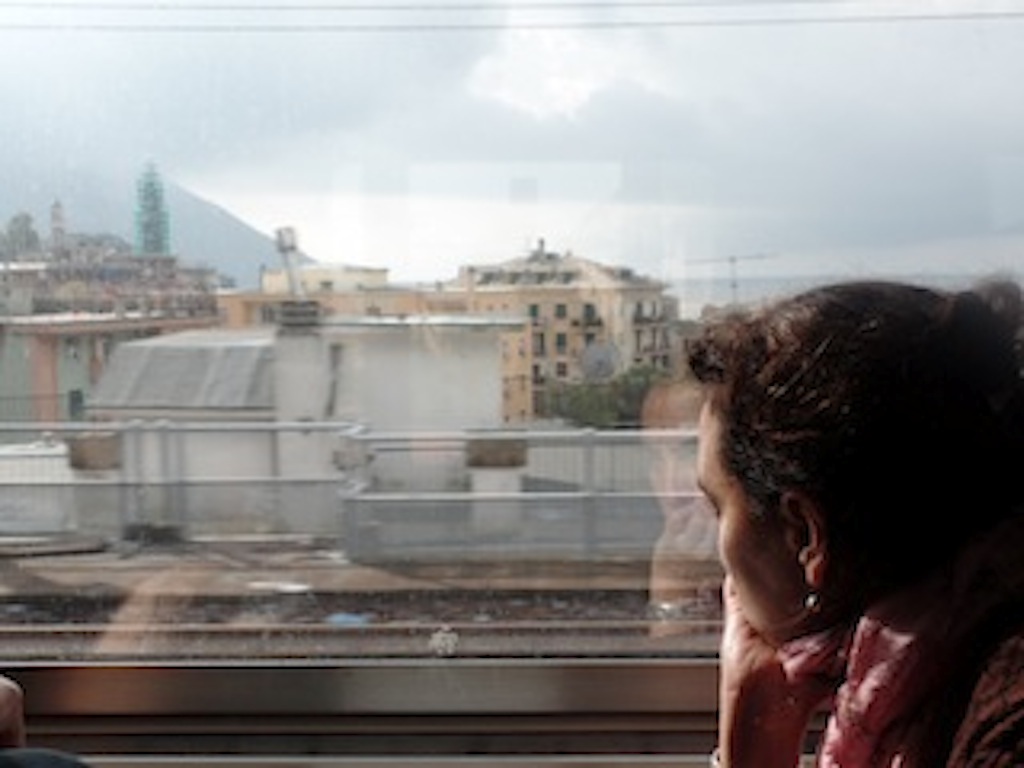 Villa Cini and Villa Casanova are located in the Chianti region of Tuscany, only a kilometer from the village of Badia Agnano and an easy drive or train ride away from Florence, Sienna and Arezzo.
Wine estates abound in the area, including those found in Montalcino, famous for its Brunello di Montalcino, and Montepulciano, with its Nobile di Montepulciano.
SOMETIMES YOU NEED TO TRAVEL TO FIND YOURSELF.